Print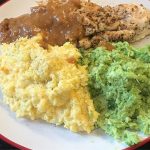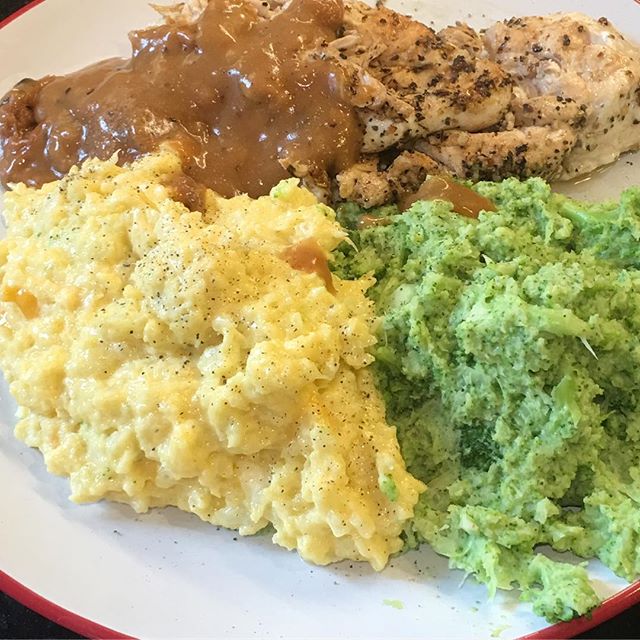 Cauliflower Mash with Cheese
A very tasty low carb alternative to mashed potatoes
50

g

cheddar

1/2

head of cauliflower

25

g

butter

1 - 2

cloves

of garlic

2

tbsp

cream

salt & pepper to taste
Clean the cauliflower head and trim off the green stalks.

Cut it in half and put one half away.

Chop up the half cauliflower you're going to cook and put it into a microwave friendly dish without a lid. Add the butter and cream to the dish.

Peel and dice the garlic. Add the garlic to the cauliflower.

Microwave on high for about 4 minutes without covering the bowl or dish.

Mix the butter and cream mixture so that it's coating the cauliflower.

Microwave for another 3 - 4 minutes

In a blender combine the cooked cauliflower with the cheese. It should give a fairly thick but pleasant mash.
Cooking times will vary depending on your Microwave. Mine is a 1000 Watt model so if yours is less powerful you might need to cook for longer.
Cauliflower shouldn't be overcooked, so if it's still a little crunchy when you're done that's okay.