On a recent shopping expedition I came across an interesting cheese.
It's an Irish cheese made with beer, or washed with beer from the Little Milk Company.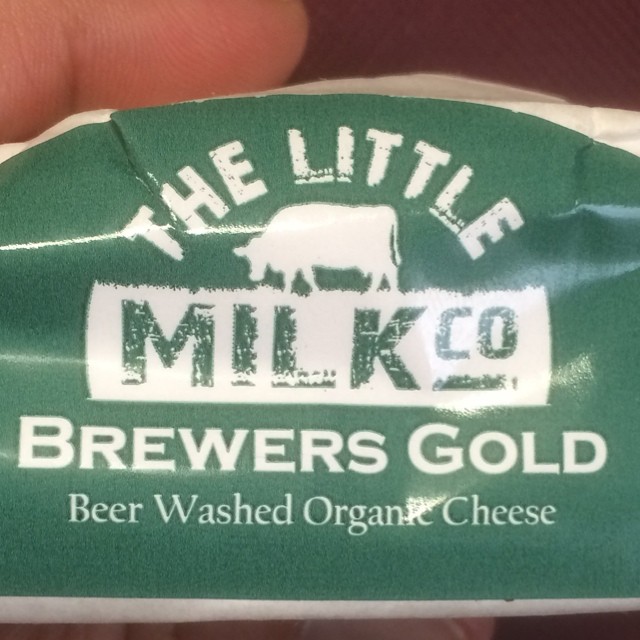 The official description piqued my interest:
A semi-soft cow's milk cheese with made by Knockdrinna using Organic milk from the Little Milk Company, and rind-washed in Irish Craft Brews including O'Hara's Pale Ale from Carlow Brewing Company
Having tried it over the last few days I'm not 100% sure if I like it or not. It's quite a strong and possibly "acquired" taste. I like strong cheeses in general and love goat's cheese and every type of blue cheese out there, but this one has an almost overpowering flavour.
You can read more about the cheese's back story over on the Knockdrinna site – it's interesting, which is one of the reasons why I like supporting local producers, even if I don't really like the end product (though that is definitely a matter of personal taste).