This morning's culinary discovery came via Hemingway bar and cafe in Budva, Montenegro.
While the cafe / bar serves the usual range of coffees, beers and other alcohols, they also have a nice selection of freshly squeezed fruit juice cocktails.
I had a couple of them with my slightly late breakfast.
While I can't remember all the combinations they have on offer, I did make sure to record what they used in this bad boy: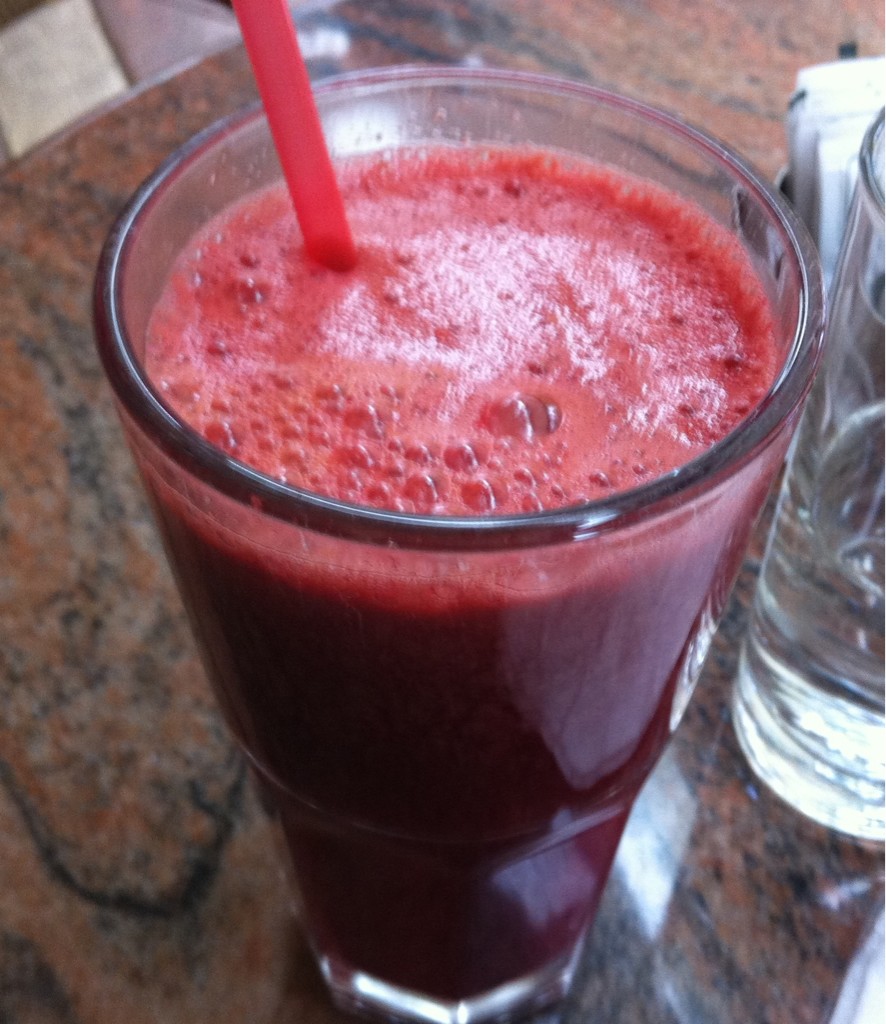 What you're looking at is a combination of grapefruit juice, apple, carrot and beetroot. They call it "good morning".
Personally I think I'll just call it vitamin overload!
Related articles