At the moment, in common with almost everybody else, I'm stuck at home most of the time.
So what kind of things am I cooking?
I've been going through my usual stable of frequently used recipes, so I end up doing things like Indian butter chicken or some kind of chilli con carne, or simple dishes like "meat and veg".
But I've also been experimenting with slightly different takes on some of the classics.
One dish that I've always loved is Shepherd's pie. The traditional recipe is a meat base topped with mashed potatoes and then finished off in the oven. It's what you'd probably call "comfort food". And once you've made a batch of it you'll have enough to last a few days. All you'll need to do is pop a serving into the microwave for a couple of minutes.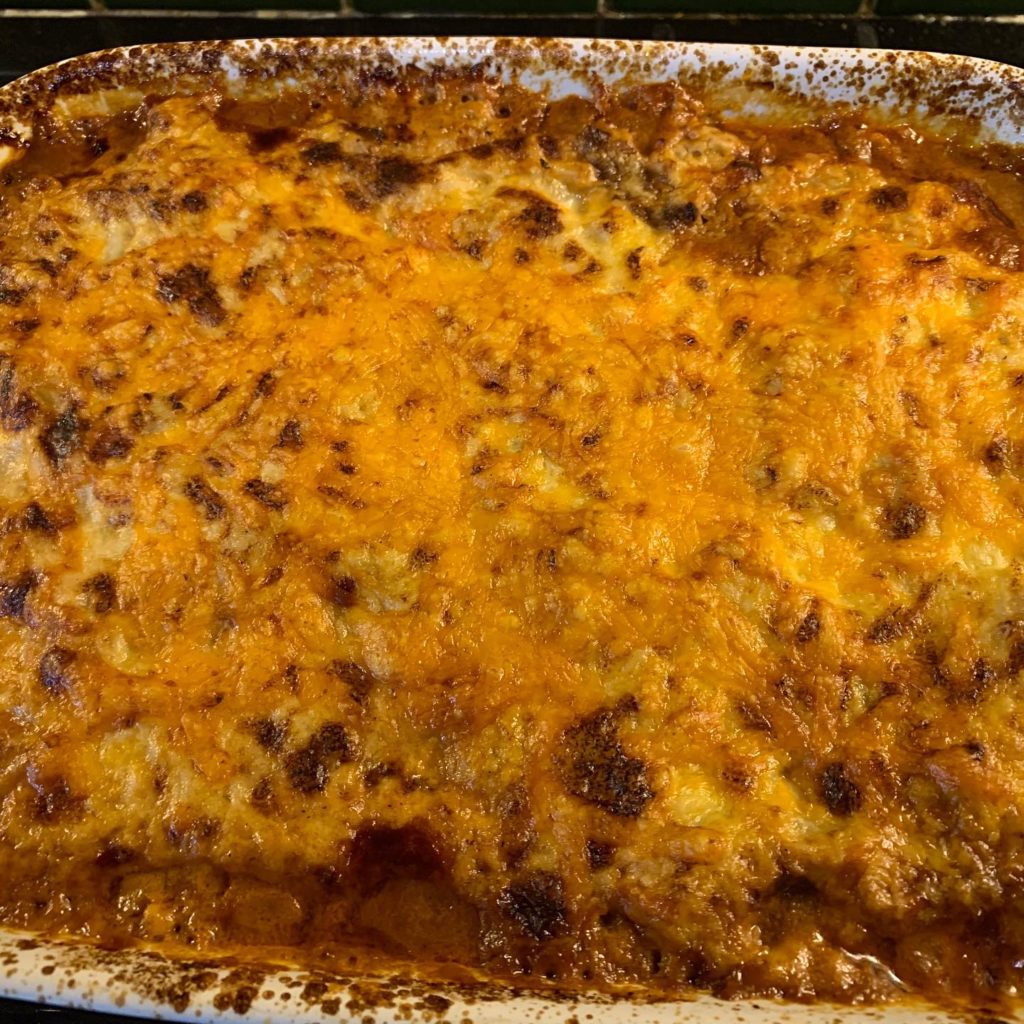 Since I'm trying (mostly) to stick to a low carb diet I can't use potatoes for shepherd's pie. Instead I end up using a lower carb cauliflower based mash as the topping.
Of course there are plenty of recipes out there for low carb shepherd's pie.
I've taken elements from a couple of them and added my own twist.
The meat sauce can be made that little bit more interesting by adding in a few ingredients that give it a bit more "oomph". Adding some Worcester sauce and soy sauce as per this recipe makes a big difference. I don't have tabasco in the cupboard, so I've been dicing some fresh chilli peppers when I have them or simply adding a bit of smoked paprika instead.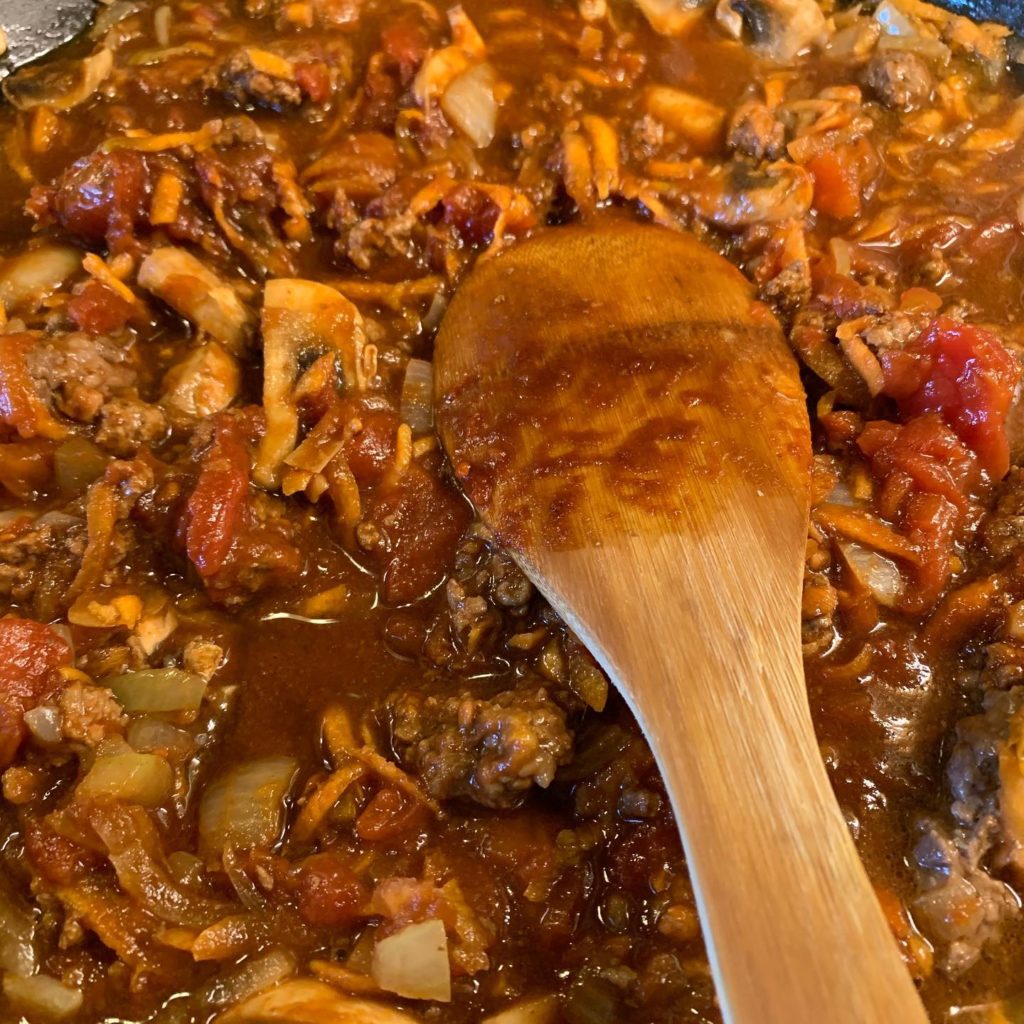 It makes the sauce that much richer.
I also like to add in some grated carrot and a couple of diced mushrooms.
Again, this is all about the taste profile.
I've made this twice in the last ten days and each time has been slightly different because I've varied the ingredients slightly.
The end result, however, has been lovely.
So which parts of the recipes have I adopted? The cauliflower mash from Diet Doctor's recipe is pretty good, but I didn't have any leeks, so I just left that out. Did it make any difference? Not that I noticed. While adding the egg sounds a bit odd it works out very well, so I'd definitely use that version of the mash recipe.
So the diet doctor recipe is pretty good, as it has the extra ingredients in the sauce, but I like to get more bang for my buck, so I'll reduce the amount of mince and add tomatoes and stock. I usually buy mince in batches of about 250g, as I think that's enough for most things. You can add more "bulk" via the other ingredients. The Ditch the Carbs recipe has a bit more to it so that's my inspiration for the sauce, with the addition of the sauces from the other recipe.
A note: I always like to have some basic vegetable stock in the cupboard, rather than beef or chicken specifically. If you don't use stock in your cooking regularly this is probably a happy medium. At the moment, as we're all at home and cooking up to three times a day it might be worth getting a variety of different stock cubes.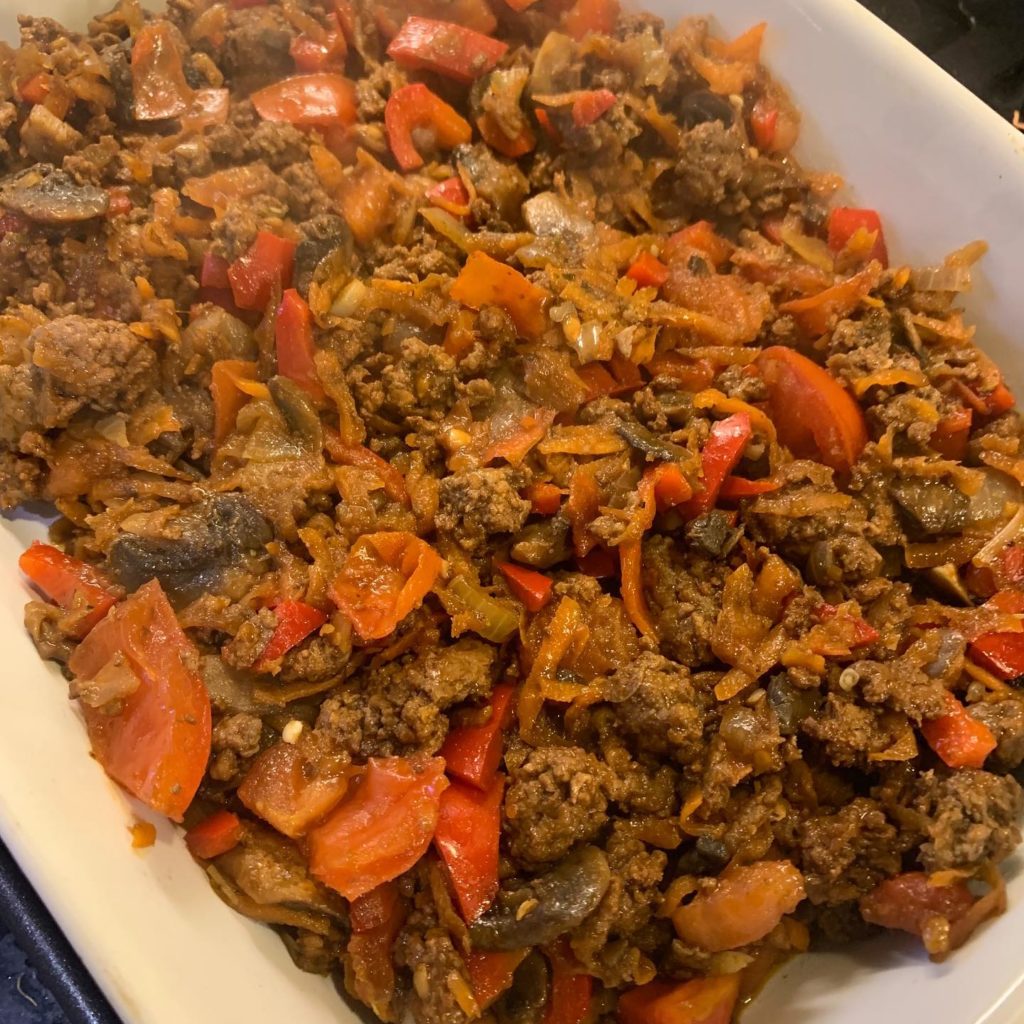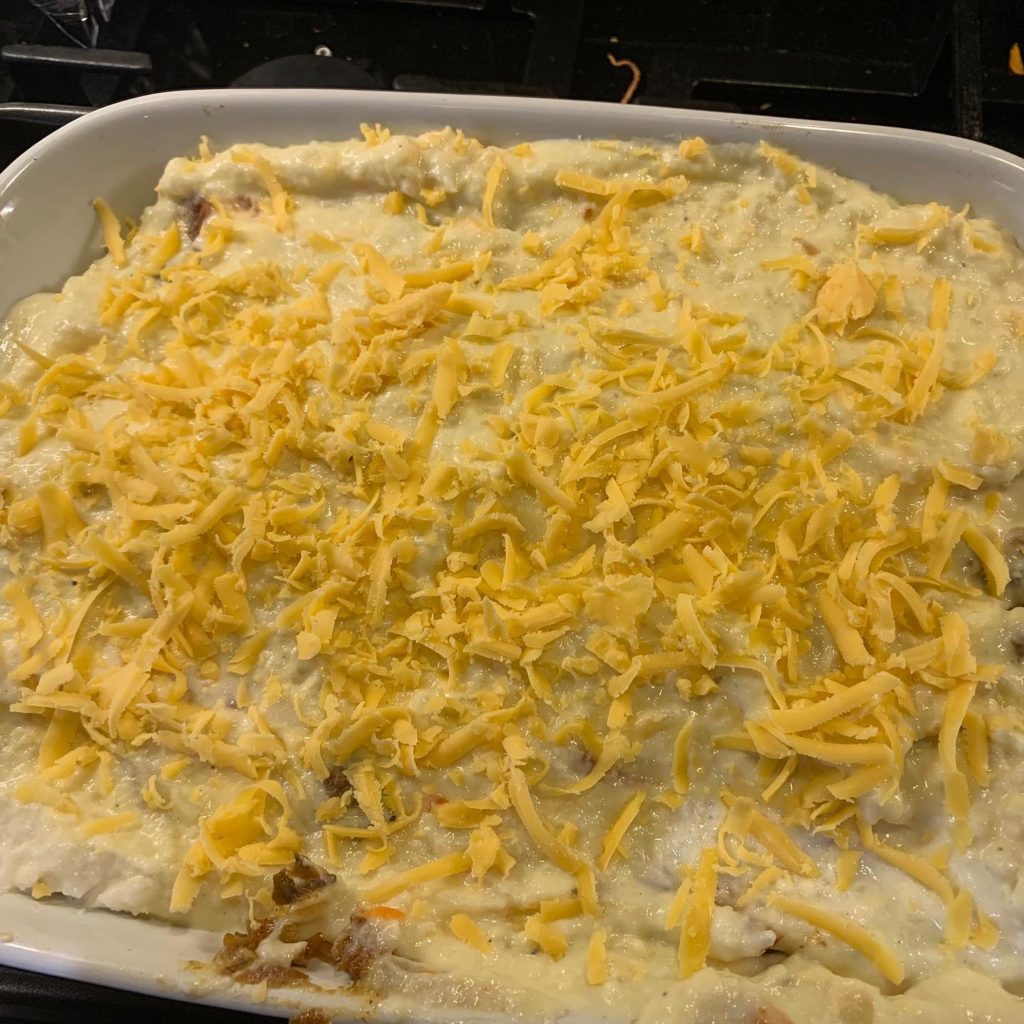 I'll be trying a few other recipes over the coming days, but this kind of meal is so tasty and simple. It's an absolute pleasure to cook and of course to eat!