When you track calories intake you probably focus primarily on food ie. solids. Sure, a lot of studies emphasise the importance of drinking water, so you might also record your water intake.
But what about alcohol?
Are you aware of how many calories are in that glass of wine?
How about that beer?
Women's Health produced a very informative and frankly scary graphic to illustrate the calorie cost of common alcoholic beverages and how much exercise you'd need to do in order to burn each of them off: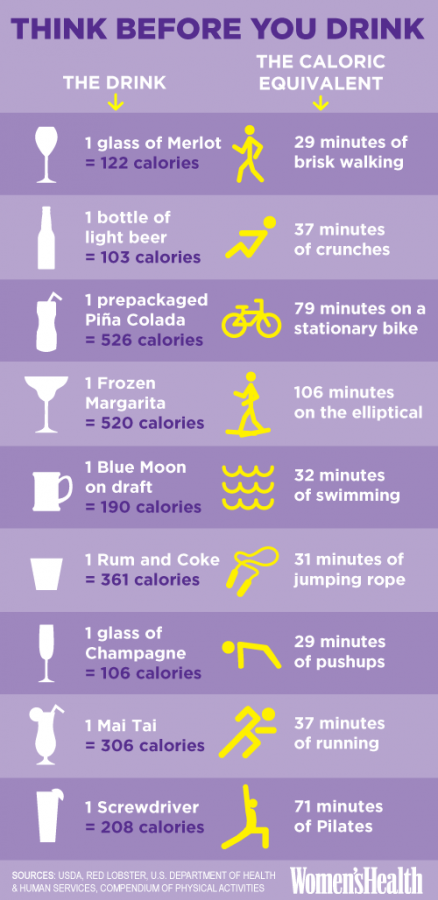 Related articles