I like chilli and it's one of those things that often gets added to a lot of meals to give the dish a little bit of a lift or maybe a bit of extra bite. Sure, a lot of people think of chiles as being purely about "heat", but there's a lot more to chilli in terms of flavour than pure heat.
However it was only in the last couple of days that I was made aware about how chile names change between the fresh version and the dry one.
Okay this might not be a revelation for many people, but it was for me!
The graphic below is focussed on the more popular Mexican chillies. On the left you have the name for the fresh variety (fresco) and on the right the name of the same chilli when it's dried (seco):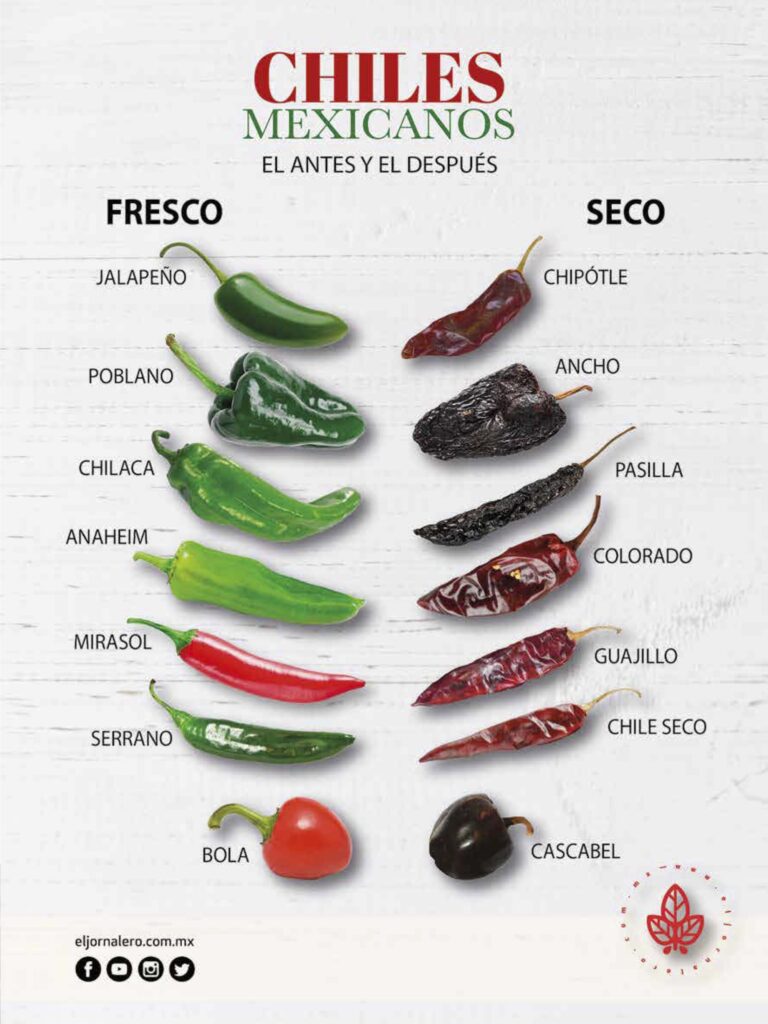 Getting fresh chillies in Ireland is possible, but the selection generally is pretty awful, so I would often end up relying on my dried selection.
I tend to buy my dried chillies from a company in the UK who have an excellent range.
(Also spelling the word in English seems to be a problem for me, as I keep getting confused about how many Ls to use etc., I thought I was just being a bit dumb, but apparently I'm not alone and there is a rationale for the spelling and the varieties of it. If you're bored you can read about it here.)