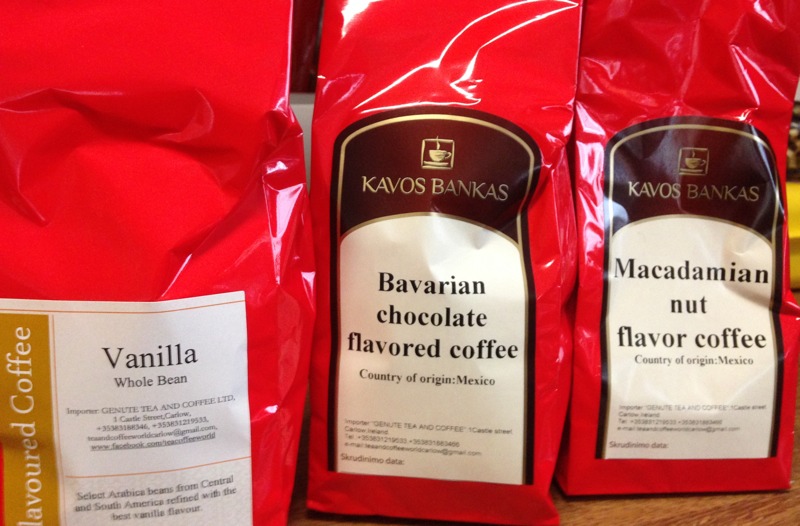 I've been trying out different flavoured coffees over the last few months. Why? Because they're tasty.
Is it sacrilege? I don't think so.
Yesterday I picked up 3 different flavours of coffee from a local shop:
vanilla
Macadamian nut
Bavarian chocolate – I've no idea why Bavaria would be associated with chocolate, but I thought I'd give it a go
When I'm travelling in the US I come across a lot of flavoured "milks" and other things, but they're not readily available in Ireland. You can, however, get your hands on some of the syrups in some supermarkets. While I like the syrups they're full of sugar and so I'd prefer to avoid them it at all possible.
The flavoured coffees are a good compromise 🙂