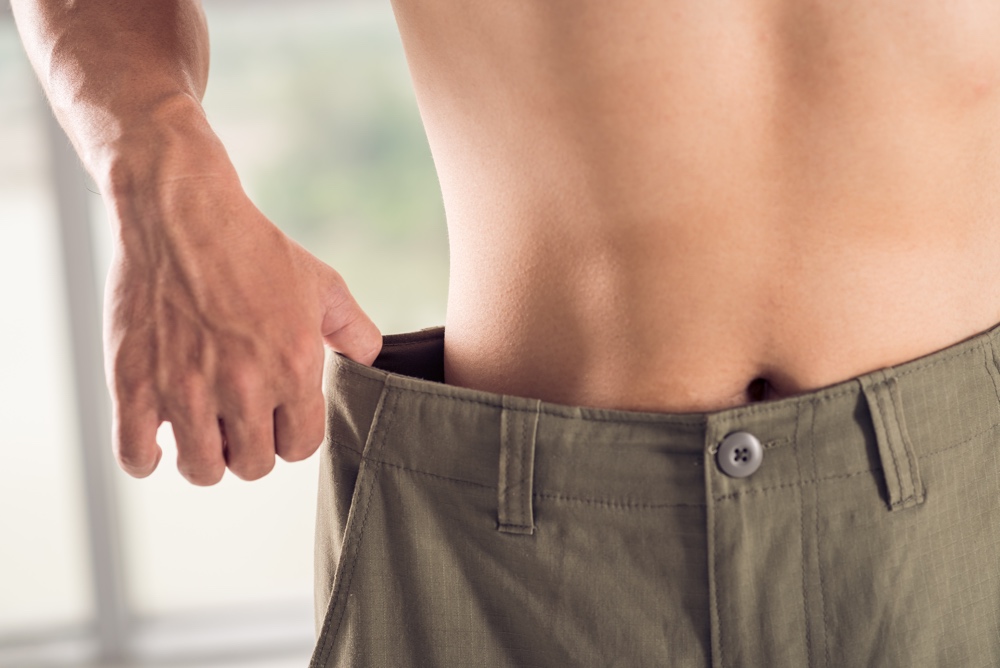 For the past few weeks I've been having issues with clothes. Not all clothes I guess, but with my trousers mostly. Trousers that used to fit me reasonably well no longer do. It's not simply a matter of them being a little loose around the waste but more a case of them being held on with my belt.
On the positive side this means that the diet is working and that you can actually see the results ie. less of me. Yay.
The downside is that I have to go out and buy *some* clothes. There's no point in me going out and getting a full wardrobe, as I'm planning on sticking with this diet and losing more weight, which will mean dropping a few more sizes in trousers and other things.
Clothes shopping when you're a "larger" size is a pain in the neck, so even dropping a size or two in trousers will make life considerably easier. Of course the "goal" (I'll admit to having one I guess) is to get my waist down to a much more reasonable size so that I'll be able to buy trousers without having to be concerned about which ones they have in my size..
I'm not overly concerned with "casual" clothes for now. I've got plenty of t-shirts, jeans and other stuff that'll "do" for now. What doesn't fit well can be disguised to a point with a slightly tighter belt!
But what was causing me concern was "business casual". I'll be attending an event next week in the US where I'll need to be acceptably turned out. I also need to be comfortable as I'll be spending a lot of my time trekking around a very large conference centre. It's hard to be either if you're distracted by your trousers almost falling off! It's pretty hard to focus on what you're attending or to simply relax and enjoy an event when you're almost at the verge of having a wardrobe malfunction!
So I picked up a couple of pairs of trousers, as well as a couple of shirts and a sport coat. I could have gone for a suit, but suits are way too formal for my liking most of the time.
Hopefully I'll need to go clothes shopping again very soon!
And no, that photo at the top of this post isn't of me, if it was I'd be a LOT happier!