When you're avoiding carbs you can easily fall into the trap of finding one or two sides that "work" and you end up sticking to them. Essentially that means that you end up eating them again and again and again. I was a bit like that with the cauliflower mash.
I think I've found another side dish which is just as tasty and super simple to make: roast cauliflower.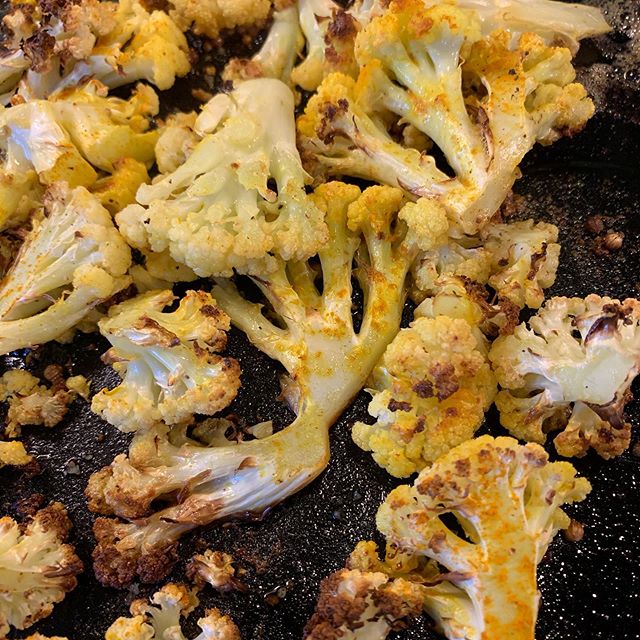 I came across the recipe when I was trying to make Indian butter chicken recently. While the butter chicken worked out pretty well (and even better since I've started cooking with ghee) the side dish was a revelation. Here was a simple way of cooking cauliflower that I could easily use instead of rice or potatoes with a bunch of different dishes. Obviously the original recipe uses a very Indian style of seasoning, but with a bit of tweaking it wouldn't take much to convert that into a side dish that would work well with a big range of main courses.
I've tried making it with both butter and ghee and it would work well with oil – the main thing to keep an eye on is the oven temperature, as burnt cauliflower isn't that tasty!