For the last few weeks I've been enjoying cooking at home pretty much 7 days a week. I might have eaten out once or twice or even been "naughty" and ordered in once or twice, but most meals I've eaten since I got back to Ireland from Istanbul have been cooked at home. Mostly by me.
During the week I take the time to prepare something simple, yet tasty.
But on Sundays I have taken to doing that little bit more.
Instead of simply cooking  a nice breakfast, which I try to do most Sundays, I also take the time to cook a reasonable meal for myself as well as cooking soup for my lunch during the week.
Admittedly no matter how organised I might try to be I never cook more than 3 days worth of soup, as I like it fresh and refuse to freeze it. (The freezer I have is tiny anyway and I'm currently trying to empty it so I can defrost it properly)
Breakfast today, for example, was a rather ample 3 egg omelette with mushrooms, onion, garlic and peppers with cheese: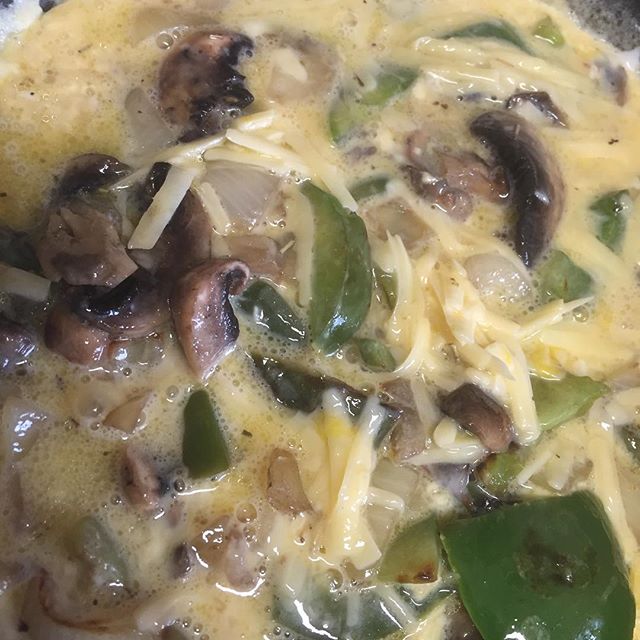 Served with hot sriracha sauce instead of ketchup, it had a nice texture and the sauce gave it a nice "bite". It was heavy enough that I didn't need to have lunch as well, so I'll have dinner later instead.
I've always like pulses, but up until relatively recently I lacked the confidence to make my own lentil soups. I've finally overcome that, as well as giving the pressure cooker my mother gave me a new lease of life.
Lentils are wonderful. I've always liked them, though up until recently it was quite hard to find anything other than the red variety in many Irish supermarkets.
I'll be making a batch of lentil soup this evening, which will probably have plenty of vegetables and a bit of chilli to give it a bit of a "kick". Of course the challenge when cooking with fresh chilli is getting the quantities right. Too little and it's pointless, too much and you can render a potentially tasty and wholesome dish inedible!
Last week's soups turned out very well and I was also delighted to see that I lost some weight, but without being miserable.
Here are a couple of shots of the soups I made last week: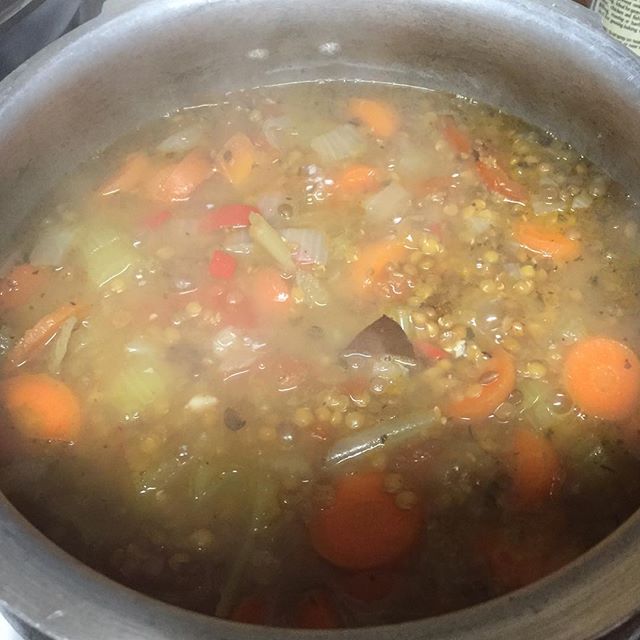 One of the interesting things about lentils is how they manage to thicken a potentially overly liquid soup the longer you leave them, so even though I may have started out with a lot of liquid by the time I served the soup most of it was gone.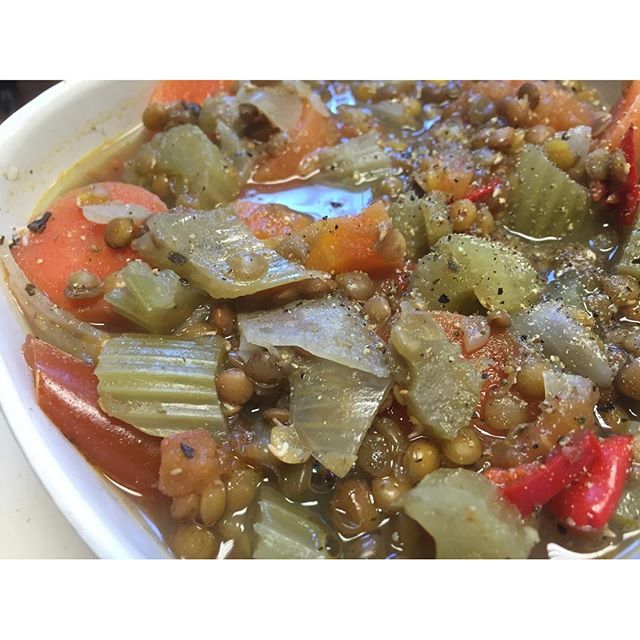 I love that there's tons of vegetables in these soups, in some ways they're almost closer to being stews than soup!
Now off to the kitchen to see what I can make!