I am a self-confessed coffee addict. Unless and until I've had a cup (or two) of coffee I don't really feel like my day has started.
Over the years I've tried pretty much every type of coffee making contraption that exists. However recently I acquired a Kalita wave coffee dripper. It's almost like going back in time to when I used to use filter coffee.
However the Kalita wave is a thing of beauty: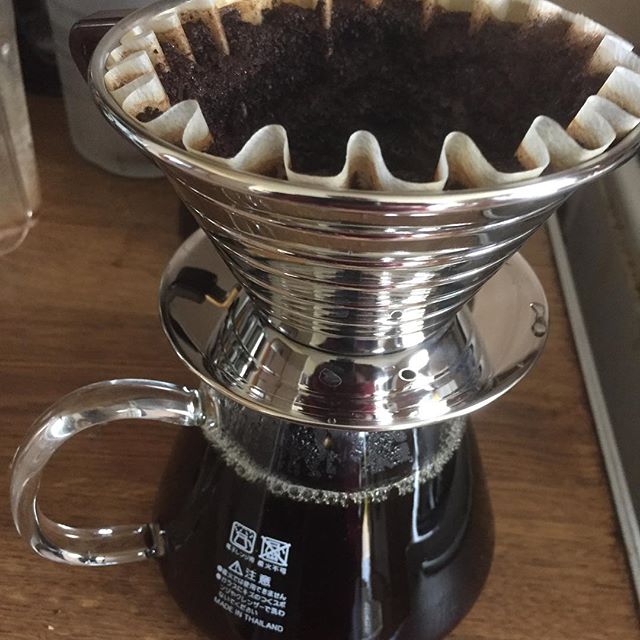 Instead of the quite nasty plastic that traditional filters use, the Kalita is available in a choice of metals. I opted for the stainless steel version, though there is also a really attractive copper one. Unfortunately the copper version would have cost practically double!
It makes a really good cup of coffee, though I'm not going to be weighing the exact quantities of coffee, water etc., that some people advise! (Who the hell has time for that?)