Knives. Unless your kitchen is a very very sad place, you'll probably have a few good cooking knives. No matter how big or varied the set of knives is you usually end up using one or two of those knives more than any others. At least in my experience anyway ..
A few years ago I bought a set of good quality Wusthoff knives. They're very good and come in a nice solid wooden block. I even bought a similar set for my mother.
But there are always people coming out with new takes on how to design and construct knives. So a few months ago when I came across the Fini cutlery on Kickstarter I ordered a set. They were meant to arrive before Christmas, but in typical Kickstarter fashion they only arrived a few weeks ago. I was intrigued by the design and I rationalised the purchase on the simple grounds that you can never have too many good knives in your kitchen.
They were delivered a couple of weeks ago in a nicely presented box, though I doubt the box will last long.
I've been using them for the last few weeks and in summary they are fantastic to look at, incredibly sharp and most importantly, good to use.
Cutting, slicing, dicing etc., is a lot easier with a good knife and becomes an absolute pleasure when you have an excellent knife.
Their Kickstarter video explains why the design works so well:
Apart from a few minor mishaps where I put a bit too much of myself into my cooking (*cough*), I've been really enjoying working with the knives. The only thing they're missing is a block or proper case, as the box they came in will disintegrate over time.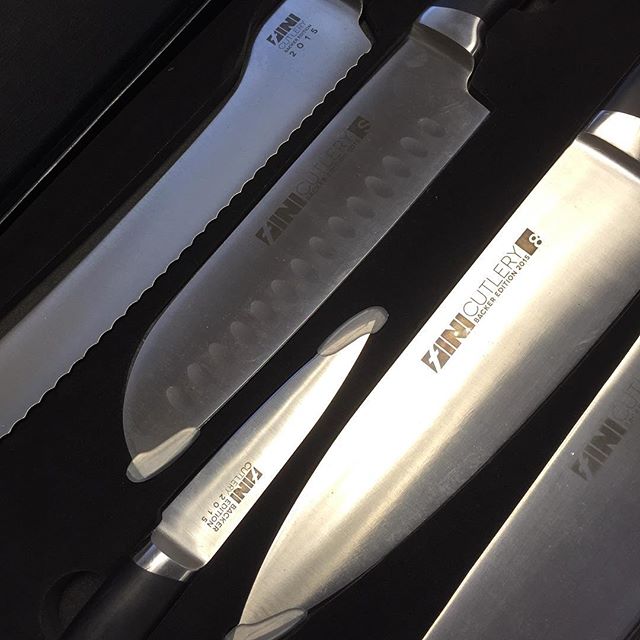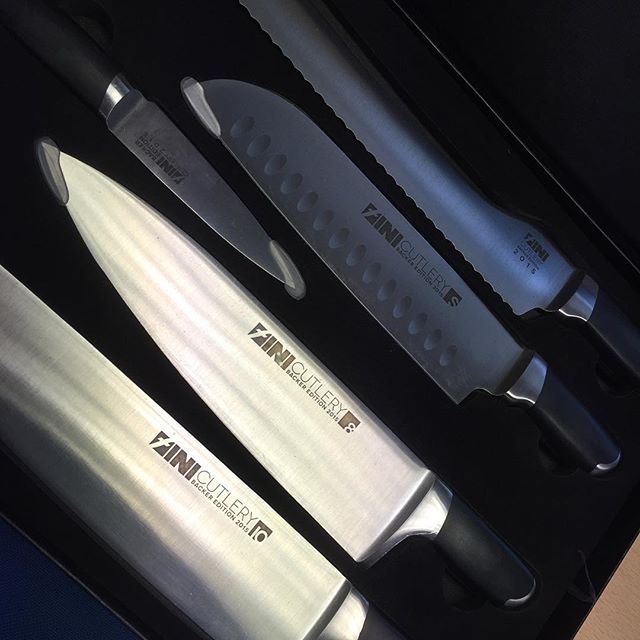 The much shorter handles do take a little bit of getting used to, but once you've changed how you hold them a little bit, I've found them to be easier to work with.
Later this afternoon I'll be using them to prep and I'm looking forward to it!