I came across this image on Facebook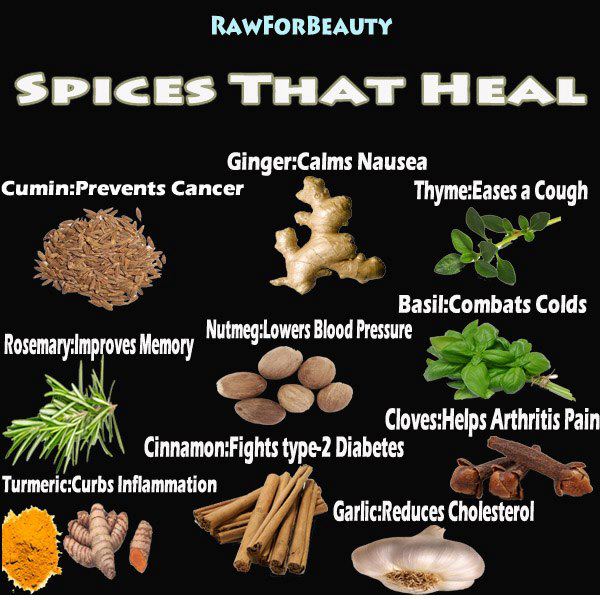 It shows a number of different herbs and spices with their supposed healing properties.
I'm not sure how helpful they are, but I do believe that eating more natural foods and using more natural herbs and spices is probably good for you..
Cloves, for example, are a natural painkiller. You might have been given "oil of cloves" by your dentist at some point..
Garlic – I've no idea about what it does with cholesterol, but it's meant to be good for you for a number of reasons.