I love eating fresh fish, but I really don't like the smell of fish that seems to get just about everywhere. I also find it quite awkward to buy fresh fish except at the weekend.
This weekend I came across a pretty slick solution to my conundrum.
It's an oven (or microwave) ready bag of fish from SuperValu.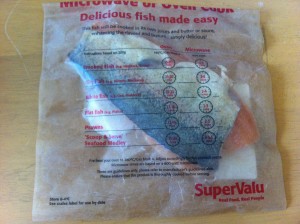 I picked up some very tasty looking trout fillets for only €4!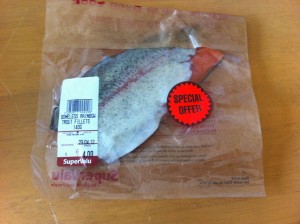 I love this idea and will be having the trout for dinner this evening.
The idea is simple, yet brilliant. You simply place the bag, with the fish still in it, directly into your oven or microwave and cook it for the recommended time. For my trout fillets that's going to be about 3 or 4 minutes in the microwave. I'll probably serve them with some new potatoes and maybe  some steamed vegetables.
And I won't have a house stinking of fish for days afterwards!