If there's one thing I've learnt over the last couple of years it's that Irish food is far from boring. Sure, you can choose to eat boring Irish food that lacks imagination, but if you want to you can find good and interesting cuisine on your doorstep.
Earlier this week a couple of us had dinner in the excellent 101 Talbot in Dublin. The restaurant's been there for about 20 years, though I don't think I'd been back there in the last 19 or so (I have vague recollections of eating there some time in the 1990s) until a couple of months ago.
Their menus are an interesting take on the potentially "boring" dishes that you can find in more middle of the road Irish restaurants. Chicken, for example, is served stuffed with black pudding. You can also choose to have slightly more exotic food, so I started with the pigeon: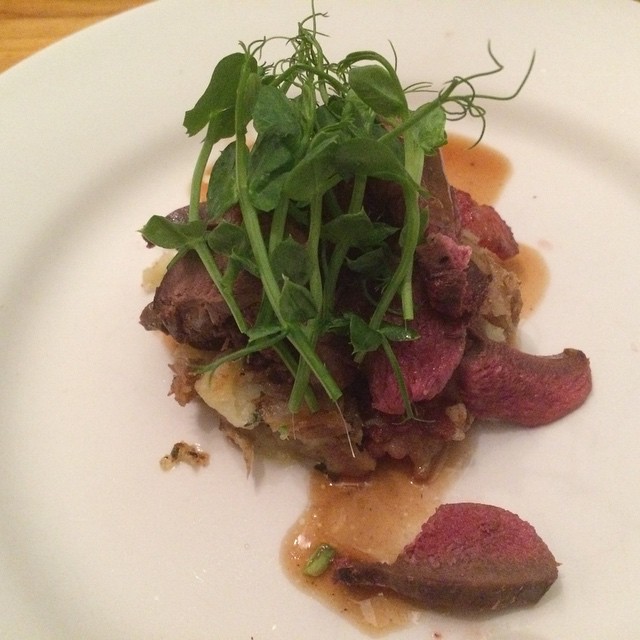 You can't get pigeon on the menu in that many restaurants and it's surprisingly good. It's not like quail (caille), which I find a bit disappointing (due to the lack of meat)
Then moved on to the lamb, which was served in a tagine style.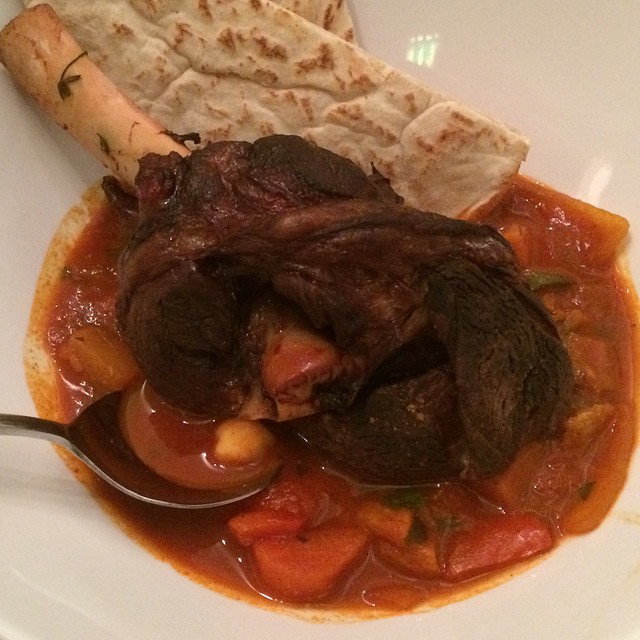 And since I was feeling "bold" I topped it all off with a quite exquisite dessert.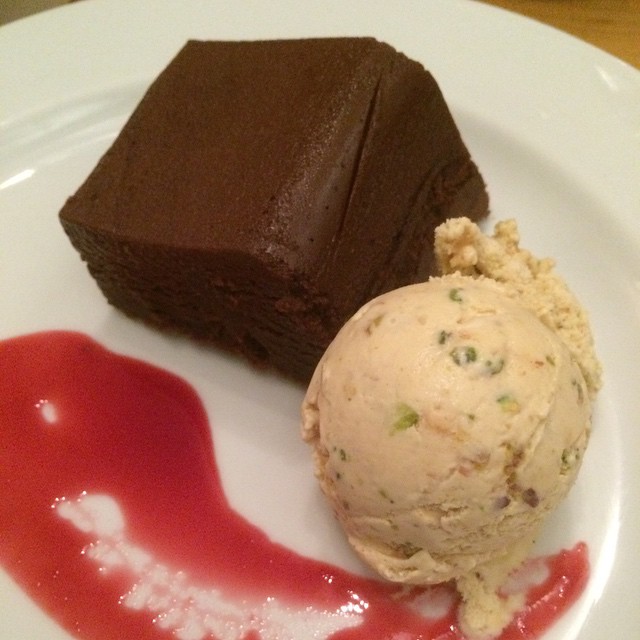 The desserts are all made "in house".
The ingredients are all sourced locally and I washed it all down with an Irish craft cider.
Price-wise it was pretty good value. It worked out around 40 Euro / head including starters, main, desserts and drinks.
Good quality well prepared fresh food is something I enjoy and I'm not going to apologise for that! Also, if you've spent the entire day on your feet, like we had, then being able to sit down and relax over a good meal is a good idea!