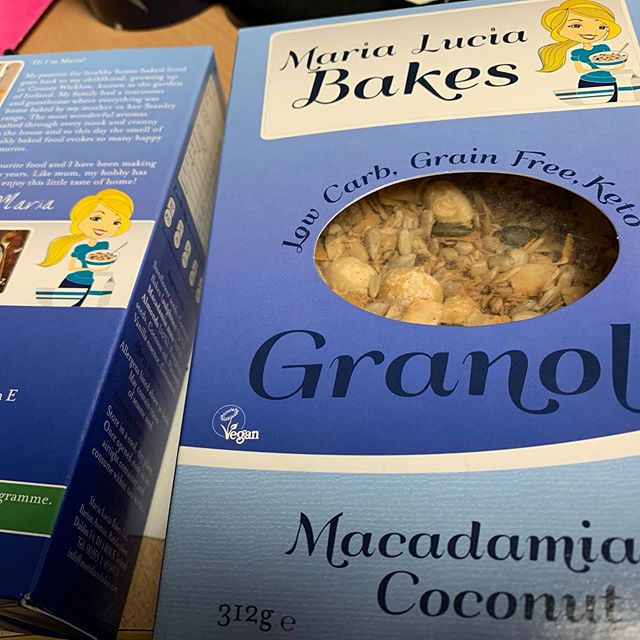 I like to buy Irish food when I can. Unfortunately when it comes to buying low carb or keto friendly products the options available in most Irish supermarkets is pretty awful – and that's without even considering the country of origin!
I'd heard of Maria Lucia Bakes, but while they did a "low sugar" granola it was still quite sugar heavy ie. not really compatible with anyone doing a low carb or keto diet. Sure, I have misbehaved with "low sugar" versions of various food stuffs, but when it comes to things like granola I'd ended up making my own in the past or buying a low carb one from a UK supplier.
Earlier this week, however, I was contacted by Maria Lucia Bakes' marketing team and they sent me out two packs of their new low carb and keto friendly granola. (You can see a photo of the packs above)
For now they have a "macadamia and coconut" granola that is really tasty – I have been eating a bowl of it for breakfast in the morning with some Greek style plain yoghurt since I got it and I really like it.
The granola has about 3g of carbs per serving, though obviously that will depend on how big your portion size is!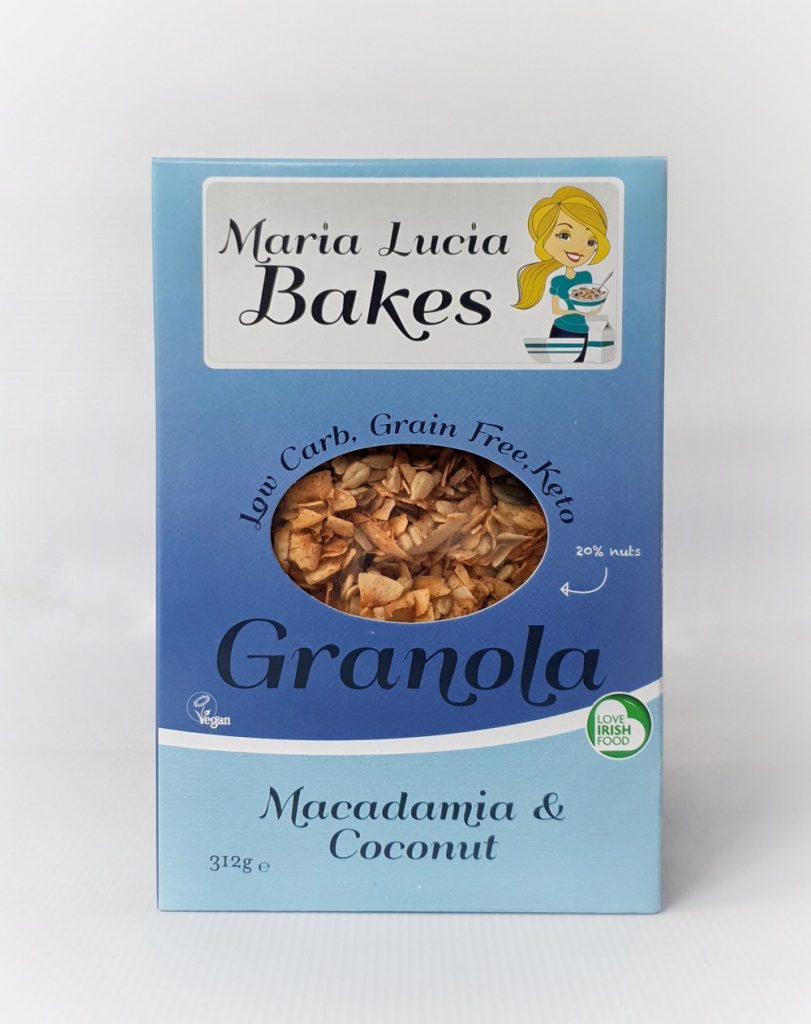 What is in it?
Coconut flakes, sunflower seeds, macadamia nuts, almonds, pumpkin seeds, linseeds, coconut oil, vanilla essence and cinnamon
It goes well with plain yoghurt, be that Greek or not and I suspect adding a few fresh berries would be a nice addition. It definitely gives me a good start to the day – so much so that I'm seriously tempted to just bulk order enough of it to keep me going for the next few months.
If anyone knows of other Irish food produce that specifically caters to low carb or keto please let me know.