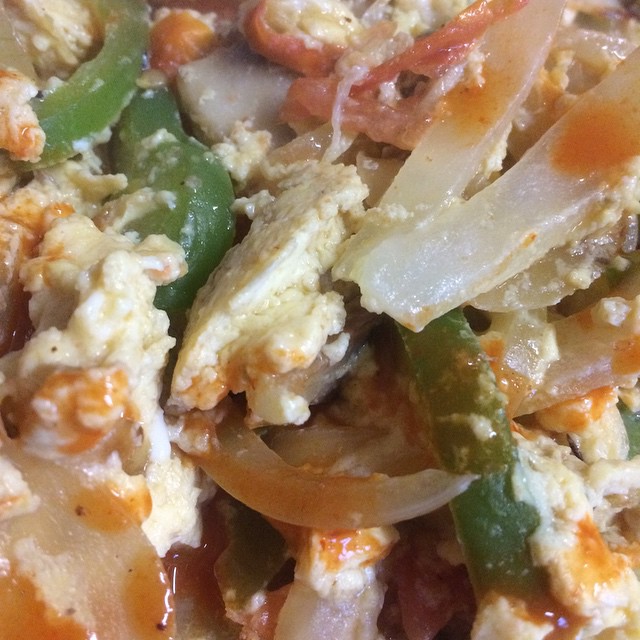 During the week it's often hard to find the time and energy to prepare a proper breakfast. I often find myself misbehaving and grabbing a bacon roll. Yes, it's not the "right" kind of start to the day, but it's still better than no breakfast at all.
Come the weekend, however, and I can take the time to put together something more wholesome and healthy. Assuming, of course, that I have the ingredients to hand.
If I can I like to prepare a simple, yet tasty, omelette on a Saturday morning.
Omelettes, which I've mentioned several times in the past, are versatile. You can be as inventive as you like with them. It all depends on what you have to hand.
This morning, for example, I used:
3 eggs
onion
green pepper
tomato
And served it with a hot sauce that I'd picked up on one of my trips to the US.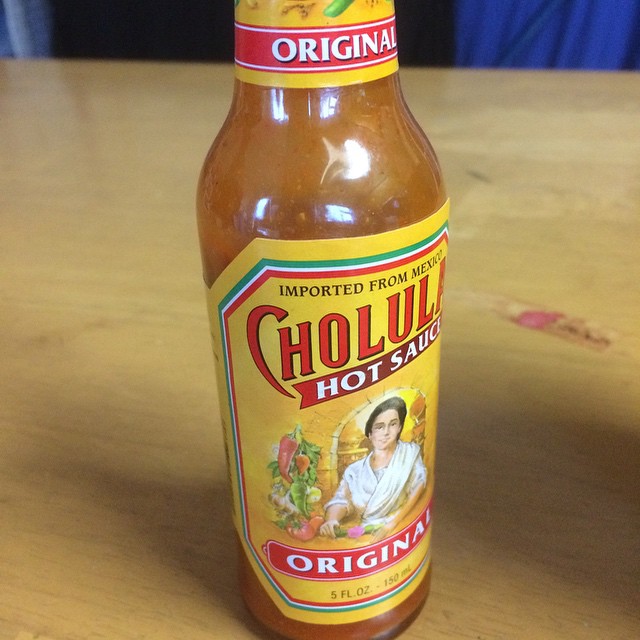 I'm not sure if it's better or worse than ketchup, but I like the "kick" it adds to an omelette.
Washing the entire thing down with some freshly brewed coffee gives you a good start to the day 🙂