Having chips (fries) with meat is something that you can't do easily if you want to stick to a low carb diet. Potatoes, as I've said repeatedly, are simply not on the menu. While you can do a fantastic cauliflower mash it's simply not the same as a portion of fries.
So what are your options?
There are quite a few sites devoted to the low carb or keto lifestyle, so there are plenty of bloggers sharing their recipes. It's just a matter of finding the alternative to potatoes that works for you. Some of the recipes I came across would give you a nice "side"  but they wouldn't come close to replacing the consistency of fries.
I ended up going with celeriac for mine, but apparently turnip is a good option too.
Celeriac is *not* a pretty vegetable. It really does look ugly: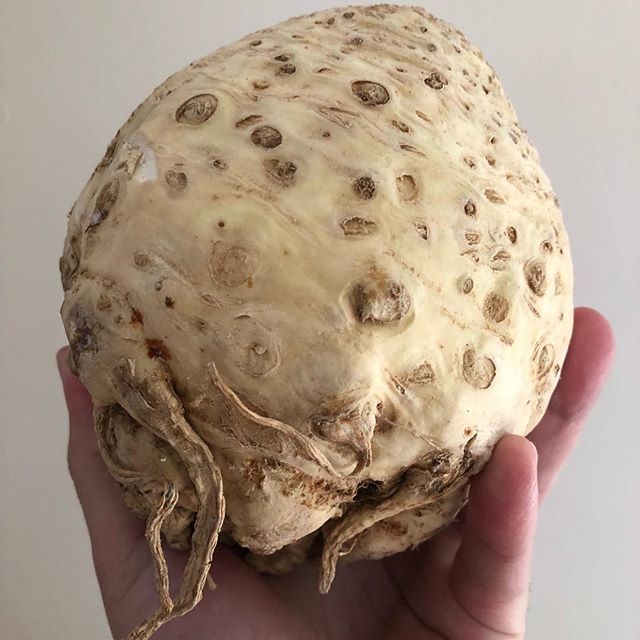 Making fries using celeriac isn't complicated. You just need to treat the celeriac as if it was an oversized potato!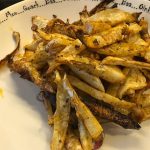 Celeriac Fries
A low carb alternative to French fries for anyone on a low carb or keto diet
Ingredients
1/2

head

celeriac

You'll have a better idea of the quantity you need once you've sliced up the celeriac after cleaning it.

2

tbsp

olive oil

1

tbsp

mixed herbs

Don't be afraid to add more

1/2

tbsp

paprika
Instructions
Trim the celeriac removing the roots. Depending on the size of the celeriac and how many people you're making this for the quantities will vary

Heat the oven to about 180 centigrade (around 400 fahrenheit)

Peel the celeriac like with a potato peeler and then slice it into chips

Spread the fries on a greased baking tray and season with the herbs and paprika

Once the oven has heated transfer the fries to it and cook for 20 to 25 minutes. You should probably turn or shake the baking tray a few times while cooking to make sure that they're cooked through and don't burn.

Serve as you would French fries or chips.
Recipe Notes
I used mixed herbs with paprika. You could easily use any other combination of herbs and spices that would go well with potatoes - the end result is very similar in consistency to potatoes, so you can treat it almost identically.
In terms of carbs celeriac is pretty good. It's about 9g per 100g, so the amount you end up with obviously depend on how much you eat.