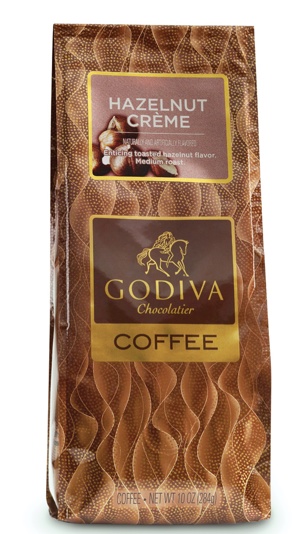 I love coffee. Nothing new there.
Last week I was in Brussels for a meeting, so I stopped off in the duty free shops on my way home to get a few bits and pieces. Of course "duty free" isn't true these days, as you only really get those kind of prices when you're flying outside the EU. Brussels airport may not be my favourite airport, but it's got a fantastic selection of chocolate and other gourmet products to tempt you. One of them is Godiva Hazelnut Crème Coffee.
It's not cheap – if you buy it online directly from Godiva it's about 15 Euro for a packet – but it is a wonderfully tasty way to spend a few Euro 🙂
Jokes aside, if you like coffee it's worth it to treat yourself from time to time.
Hazelnut coffee and other flavours may not be acceptable to "purists", but nobody is forcing them to drink the coffee!
At work I've been buying a variety of different flavoured coffees to try out.
Some of them have been very good, while others, like the Christmas pudding flavoured one, were "odd"