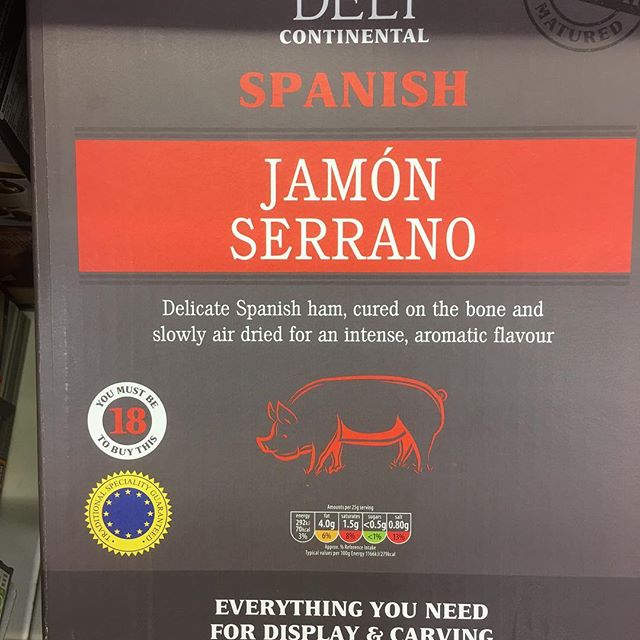 Spotted in Aldi, Carlow this evening.
Yes, that's jamón serrano, which is Spanish cured ham. They're selling a full size leg and miniature version in Aldi, which includes the ham holder stand and the knife. I suspect that they've labelled the ham as "over 18" because of the knife that's included in the package. However it's still a rather odd idea that ham would be considered for "adults only".
So what happens if an "underage" ham eater wants some ham? 🙂
As one of my friends asked, are there queues of underage ham lovers lining up outside supermarkets asking adults to go in and get them their "fix" of ham?
Grocery shopping in Aldi can be quite amusing at times!
(I haven't tried the ham so I've no idea how good or bad it is, but it is nice to see them selling this in the Irish market)