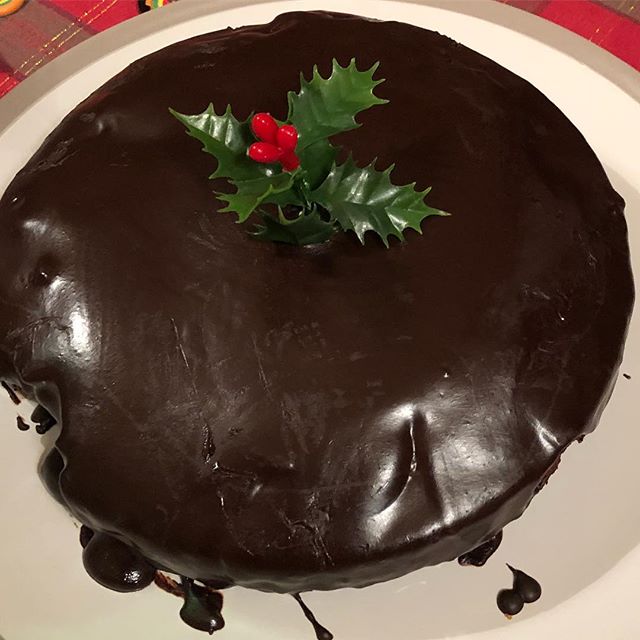 This Christmas I've been with family. It's been nice. Mostly.
What's been hard at times is the food.
Trying to "behave" and stick to any kind of diet over the Christmas period is far from easy. It's as if the entire Christmas season is designed to tempt you. Everywhere you turn there are calorie rich and carb laden treats to tempt you. Walk into the butcher's before Christmas to pick up the ham etc., and you're being offered mince pies! And don't even get me started on selection boxes, chocolates, hampers and all the other things. (I really love mince pies and Christmas pudding by the way, so this has been like torture!)
In the run up to Christmas I'd normally have picked up a couple of panettone or pandoro. I'd probably also have got some freshly baked mince pies from one of the local shops.
Not so this year.
I am lucky that friends and family have been very supportive of my attempts to stick to the diet. So while there has been a crazy amount of temptation around me I've also been able to navigate most of it relatively unscathed.
Christmas dinner this year was an interesting combination. Between my low carb diet and my brother-in-law being vegetarian there were 3 sets of food, with some crossover laid out for us all. My mother made a low carb stuffing for me, which was really good. We're in Ireland, so potatoes are a staple of any meal. However doing a low carb diet means that I end up swapping them for cauliflower mash or cauliflower rice most of the time. Christmas dinner wasn't any different.
Of course after the main course has been cleared away and everyone has had a chance to digest the ham and spiced beef (I am from Cork after all) it's time for pudding and cake. My sister came to the rescue and had produced a wonderfully decadent low carb paleo chocolate cake. Served with some cream it was absolutely out of this world.
It's now almost the end of the year and we'll all be back to normal in a couple of days. The level of temptation that reached its peak over Christmas will go back to normal levels and it should be easier for those of us trying to stick to diets.
If I'm still doing this low carb thing come Christmas next year I will definitely be exploring recipes for low carb alternatives to Christmas pudding and mince pies!
I'm still sort of dreading the weighing scales when I get home. Even though I've been doing my best to avoid carbs I know I've eaten more over the last few days than I would normally and of course I've enjoyed more than my average of wine, gin and whiskey. Though I haven't had a single beer!