I like having salad for lunch. When I switched to a low carb diet recently I had to start watching my carbs very very carefully, so I can't choose a roll or wrap for lunch these days. (I'm sure there are low carb options available for doing wraps, but I haven't found them locally yet!)
If you have the time and energy you can put together your own salad bowl, but I often find that salad ingredients go off faster than I get to use them. The other thing you have to be careful with is, oddly enough, carbs. While onion and carrot might seem innocent they both carry quite a a lot of carbs, so you need to keep a close eye on your consumption.
Most supermarkets sell "salad bowls" of varying kinds, with pricing from around €1.50 up to €3 or more. Making your own might be a bit cheaper, but it's a "toss up" (if you'll excuse the pun).
Aldi, however, have taken a totally different approach with their "bag 'n bowl" range.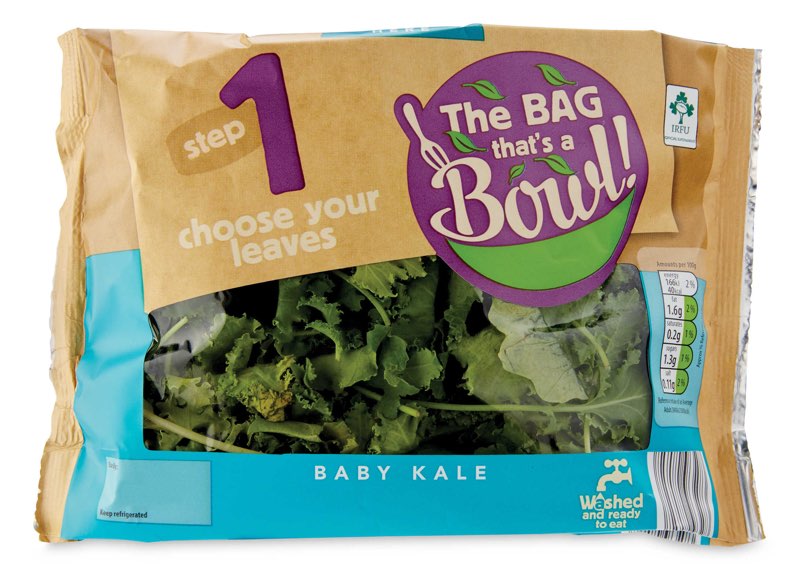 You choose between a range of greens (baby kale, mixed leaves or rocket), choose a protein (ham, turkey, chicken or falafel) and then choose a sauce. Total cost? Just over €2 if you buy all three items. Personally I've tried the sauces and most of them aren't low enough in carbs to work with a ketogenic diet. A simpler solution is just to get the leaves and the protein from Aldi and use my own homemade salad dressing or one of the pre-mixed salad dressings that you can get in so many shops.
Over the last few days I've tried a couple of different combinations and I've been very happy with the quality etc.,
For example here's the turkey with a mixed leaf salad: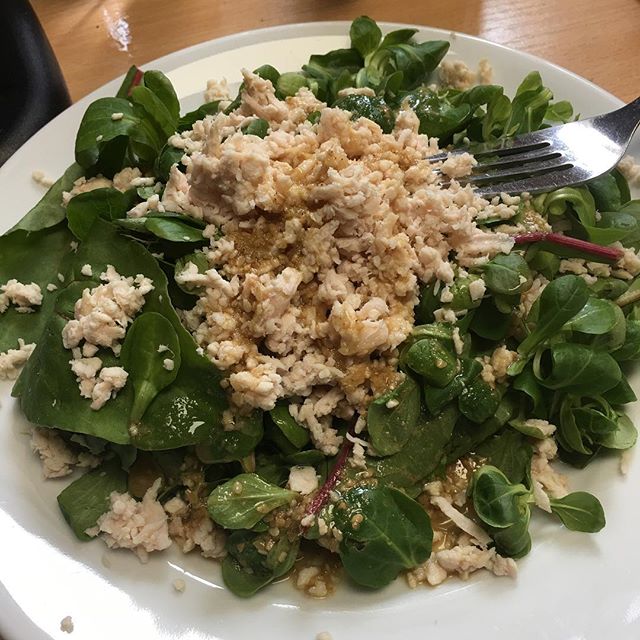 Or today's choice, which was the ham with baby kale leaves: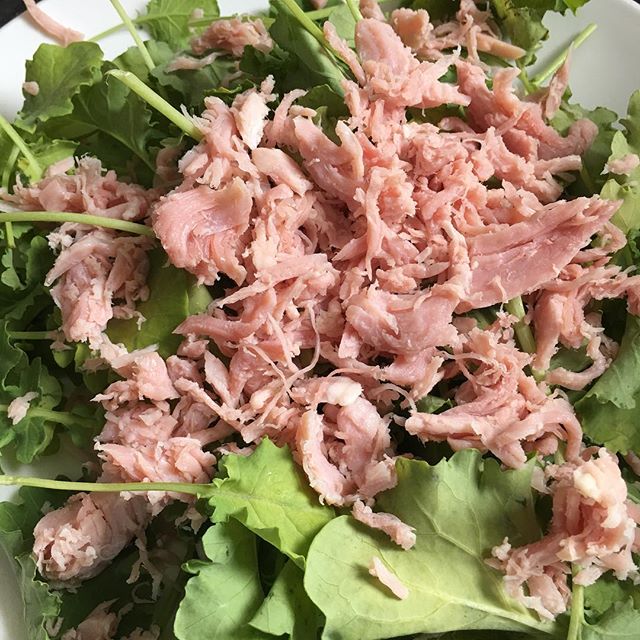 The bag of kale leaves was only 65c, so if you get bored with the Aldi range of protein options you can easily choose your own.