When you're on a low carb diet there are a number of foods that are simply not on the menu. Pasta is a prime example. And that really hurts!
You can, of course, replace pasta with spiralized vegetables. So, instead of spaghetti you can serve that tasty pasta sauce with courgetti.
But what if you just want pasta? Or something with similar consistency to the pasta that used to be a staple of your cooking?
There are a few products that you can get that are low carb versions of pasta and other things that ordinarily wouldn't be compatible with a low carb diet. Unfortunately they're not readily available in supermarkets near where I live.
However for the last couple of months Aldi has been stocking a number of "alternative" pastas, which are aimed at the gluten free market. They are, however, all low carb, so they're a very good substitute.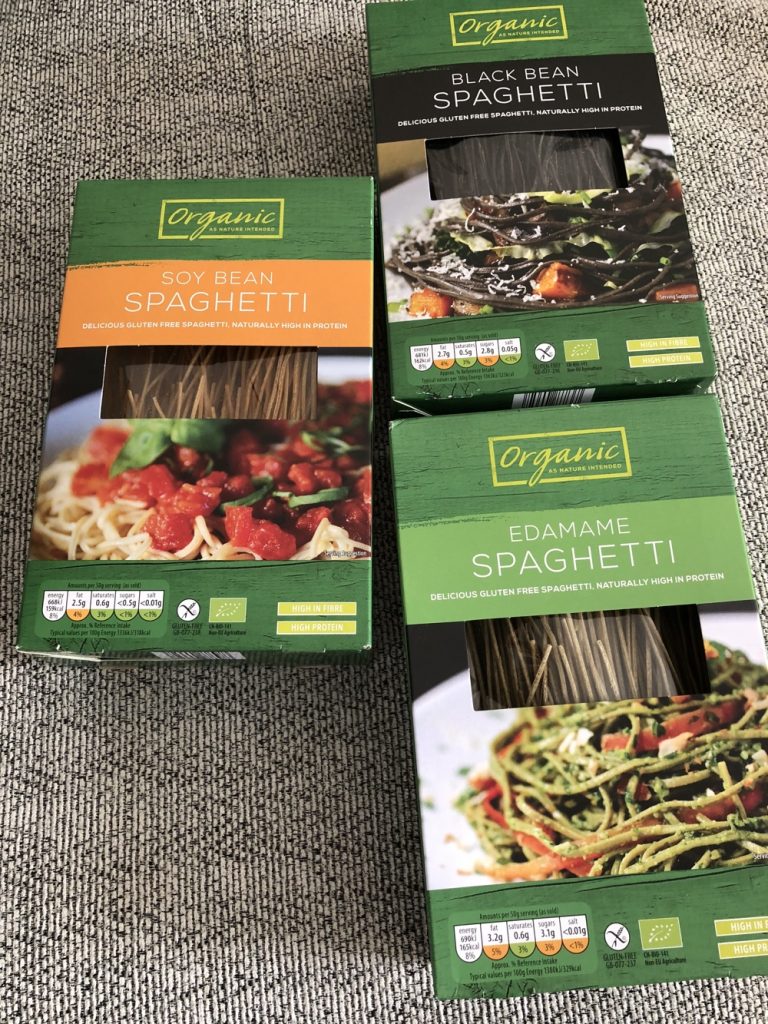 It'd be great if these were stocked with the "normal" pasta and other products, but for now at least they're available, even if they're in the "special buy" sections.
So what are they like?
I've tried most of them over the last couple of months and overall I think they're pretty good. Sure the taste isn't exactly the same as pasta and the consistency is a little different, but if you're yearning for a pasta dish and want to stick to your low carb regime they're a viable option.
In terms of preparation they're basically the same as pasta. Boil water, add salt if you want and chuck the "spaghetti" in and let it cook for about 4 minutes. Drain and serve.
The one thing you will find, however, is that the spaghetti is both a lot shorter than normal spaghetti and also quite a bit more brittle, so you can easily end up with broken bits – though that obviously doesn't impact the taste. Their consistency is also a little odd so when you're trying to weigh out the right amount it can be a bit of a struggle getting them out of the pack without pulling out the entire packet's contents at once.
Verdict? They're perfectly edible and as long as I can get them easily in Aldi I'll be able to add "pasta" back to my menu, which is very welcome indeed!