I've always been a big of a "night owl". Working in IT probably hasn't helped, as it seems to be the "thing" for most people in the industry.
But sleep is important. I know that I'm not at my best if I don't get enough of it. And more importantly than the actual number of hours I sleep, the quality of the sleep is key.
When I'm "on the road" I stay in hotels. Most of them have reasonable beds, while some have absolutely fantastic ones (sure, others are mediocre too!), but my bed at home is a disaster. I've been meaning to replace it for ages, but I just never got round to doing it. I've spent hours browsing catalogues of beds online and have probably been in every furniture shop in Carlow at some point. The problem with a lot of the beds on sale is that they're either "cheap" looking or horrendously expensive.
Last week was one of those weeks when I decided it was time to sort out a few things that I'd been meaning to do for weeks, if not months. So I finally ordered a new bed a couple of days ago and hope to take delivery of it in the next few weeks.
I opted for a wooden bed frame made of American white oak. I like wood. And spending a few euro more to get something that is natural seems like a good investment: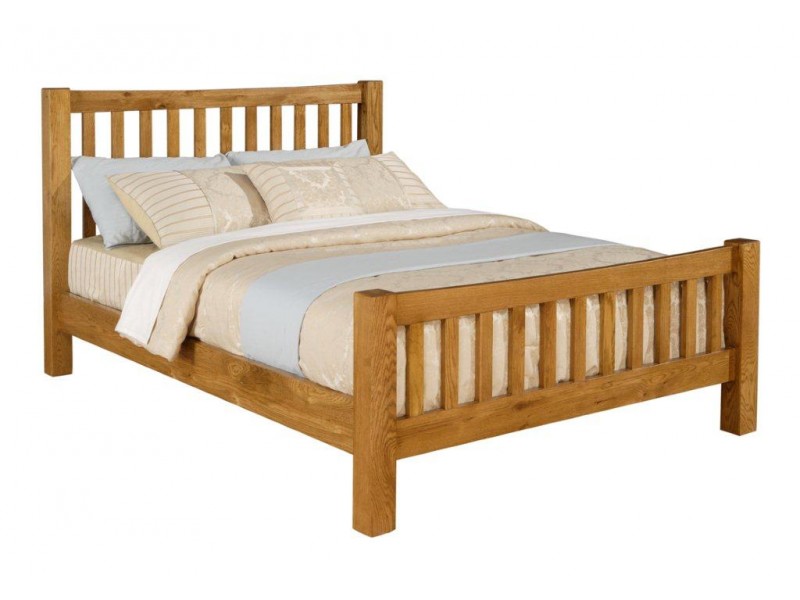 I also ordered a mattress, as a good mattress is key. Some would argue that the mattress is more important than the frame, but personally I wanted to get a good quality frame as well.
You can spend literally thousands of Euro on a mattress, but I opted for one which will hopefully do the job, but doesn't cost an absolute fortune. I don't know much about mattresses, so I relied on the advice of the very helpful sales guy from beds.ie.
Being rather "large" I can't skimp on either the frame or the mattress and I've had back problems for years. I basically managed to screwup my back when I was working in France and I've been having problems ever since. The extra weight I'm carrying around doesn't help of course.
So hopefully in a few short weeks I'll have a nice new bed and my sleep quality will improve!