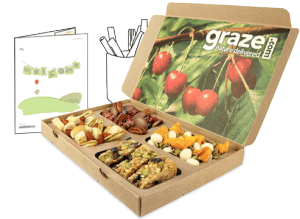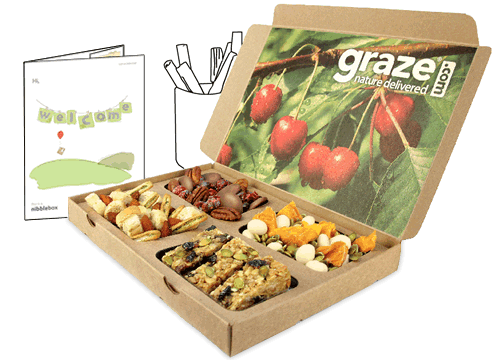 Eating healthily is important. If you're going to snack between meals then it should, in theory, be something relatively healthy.
Of course that's easier to say than to do, so a service which makes that easier caught my attention.
Graze offers a subscription service for people who want to snack on tasty treats that are also healthy.
You can choose between nuts, dried fruit, dips, olives and seeds, flapjacks, cakes, popcorn and "natural treats". While some of the items might not be obviously healthy the calory count is surprisingly low. Their brownies, for example, are only 120 calories, which is probably about half what you'd get normally.
The pricing is pretty attractive too, with a weekly delivery under £4 (including delivery)
The service is currently available in the UK and US, but not in Ireland, unfortunately.
Here's an overview of how it works:
So