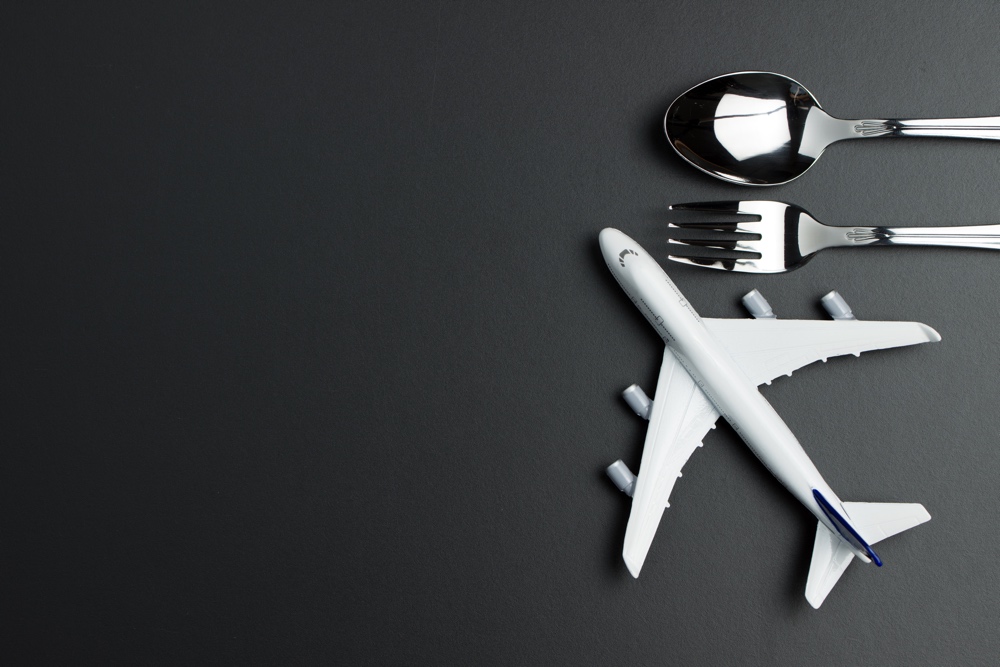 Travelling when you're on a diet of any kind can be a challenge. As I've mentioned in the past on the low carb diet I've been finding it relatively easy to navigate my eating options once I'm at my destination. I simply avoid carbs, which in some cases can limit my choices quite a bit, whereas in others it works out very well. Either way it's usually perfectly fine and I rarely go hungry.
But what about the actual journey to and from the destination?
That can be a bit of a challenge.
Most airlines have food options that cater for a number of different dietary requirements including kosher, gluten free and vegetarian. None, to my knowledge, however offer a "low carb" meal option. So it's really impossible to know what you're going to end up with especially when you're flying in economy. In business class you might have more options, depending on the airline.
With short flights even if they serve food you can easily skip the meal if it's not low carb, which it won't be most of the time. On a two or three hour flight skipping the food won't have any tangible negative impact on you unless you were already hungry when you boarded the plane. But with long flights of 8 hours or longer you're going to have to eat at some point.
Since I've been on this low carb diet I've had several long haul flights and sometimes the menu choices can prove challenging, as it's often been a choice of carbs over other carbs, which leaves me either trying to eat the non-carb bits or not eating at all.
So what can you do?
I'm still working on my overall strategy for dealing with long flights, but so far I've been doing the following:
Eat well before boarding. Most international airports have "reasonable" food options where you can get a filling meal of some kind.
Pack snacks in your carry on bag(s). I've taken to carrying on a few low carb protein bars and some mixed nuts. Other options I could try would be things like beef jerky or cured meats.
Sleep.
Drink plenty of liquids. Staying hydrated on long flights is a good idea anyway.
I am seriously considering bringing some form of salad on my next few long haul flights, though I'm not sure what kind of salad would work best. Of course it'll only be a viable option on the way out, as I'll be leaving from home, whereas on the way back I won't have had access to a kitchen since I'll probably have been staying in a hotel of some kind.
Has anyone else on a low carb diet found sane ways to navigate long flights?