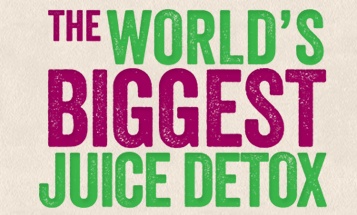 Jason Vale aka The Juice Master  is organising a collective juice detox in the New Year.
Last year ie. 2012, he announced the detox via Facebook and did so quite late in the year, so this time around he's giving people plenty of warning
To make it a little more interesting there are also some prizes up for grabs
Personally I'm seriously considering doing a juice only diet for a week or two, though I'm not sure if I'd want to do it at the same time as this collective effort.
So if I vanish off the face of the planet early in 2013 for no apparent reason you now know why 🙂
Seriously though ..
After seeing some of the people who have successfully done juice only dieting I'm beginning to think that it might be viable for me .. Now the entire 60 days thing might not be!
You can find out more about it here
Related articles