From the "only in the US of A" department.
A couple of companies are selling cutlery that doubles as dumbbells.
Yes – you can "exercise" while you eat.
Don't believe me?
Check the photo: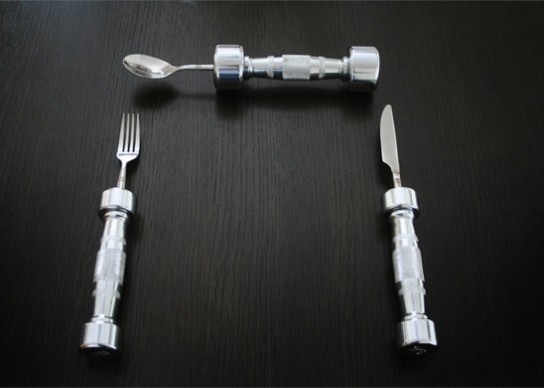 From the product site:
Introducing Dumb-Bell Cutlery, a must for people actively looking to lose weight but not prepared to stop eating. Eat yourself skinny with these 1kg knives and forks and the 2kg dessert spoon (because you only use one hand fatty). This is going to revolutionise the diet industry and that is why they are so damn expensive (and they are hand made).
You can order them here (if you can afford them)
While researching this cutlery I also came across an alternative which might be a bit cheaper, though I think they're about the same weight.