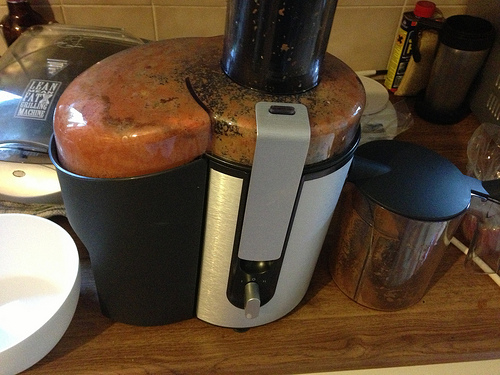 Apple and carrot juice is very tasty, but a lot of people use celery as well.
So yesterday evening, on the way home from work, I grabbed some more apples as well as some celery in a local shop.
This morning's juice had an extra "bite" from the celery, but was still incredibly tasty. I'm not sure if this is the "winner" in terms of taste and combination of ingredients, but it's very nice.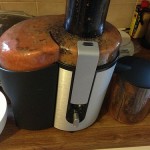 Fresh Juice: Carrot, Celery and Apple Juice
A refreshing juice
Ingredients
3

apples

4

carrots

3

stalks of celery
Instructions
Wash and clean the fruit and vegetables

Core and slice the apples.

Chop, cut or slice the fruit and vegetables into chunks that are small enough to fit into the juicer

Juice the ingredients

Enjoy a freshly made juice!
Recipe Notes
Adding a bit of fresh ginger can add a bit of kick