For the last year or so I've been making a concerted effort to make proper use of my brown bin ie. the organic waste one. I got a compost bin and biodegradable bin liners.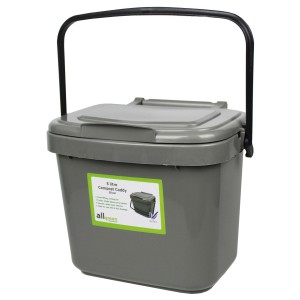 However, it's messy and, to be frank, not exactly the most hygienic way of dealing with food waste. And since I cook with a lot of fresh vegetables as well as juicing etc., the volume of organic waste can be substantial.
A couple of months ago I came across an Irish company that seems to have found a solution to the problem.
Obeo is a very graceful solution to the organic waste problem.
Here's their video explaining the product and how to use it:
The boxes are good quality and biodegradable. Pricing varies on how you buy them ie. subscription vs bulk but they work out around 75 cents each. Yes, that is more expensive than the bags for the compost bin, but Obeo is a lot neater and hygienic. You can buy online from their site or try to get them in either SuperValu or Dunnes Stores.
I like the idea of recycling as much of my household waste as possible, but I don't like household waste management to be messy, so the Obeo is a product that helps me achieve that goal.