While I'd love to be able to make my own soup every single day it's not going to happen just yet ..
Even a "simple" soup requires preparation time and I haven't quite got to that stage yet.
So for the moment I try to keep it "interesting" by choosing as wide a variety of soup flavours as possible.
Today for example I had a very tasty, although a bit salty, split pea soup.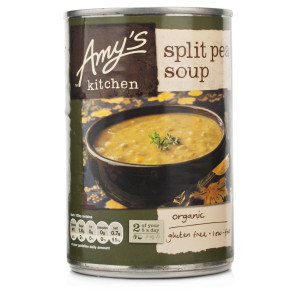 I think I picked it up in my local Tesco or SuperQuinn. To be frank I'm not sure, as it's a tin, so it's probably been sitting in my cupboard for a couple of months