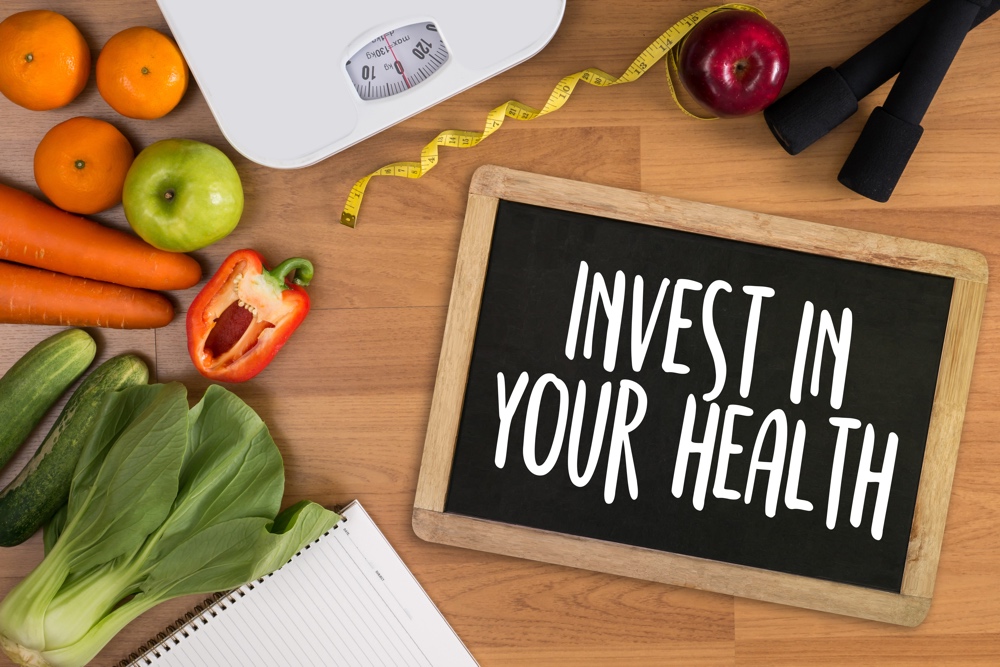 Dieting isn't just about what you eat, but also about your overall lifestyle. I'll be the first one to admit that there are a number of aspects of my own lifestyle that are detrimental to my weight. I know that I need to sleep more (on average) and that I need to get more exercise.
So when you're talking about equipment for dieting it's not just about tracking what you eat, but also tracking other aspects of your life, as well as cooking decent wholesome food.
It's fairly common these days to see people using activity trackers like the Fitbit. They're not expensive especially when you realise that investing a little in your personal wellbeing is usually a lot cheaper than a trip to the doctor! I obviously track my movement with the Fitbit, but the other thing that I really keep a close eye on is my sleep. I'm trying to get a bit more sleep every night as I know that lack of sleep has a negative impact on weight loss as you tend to eat badly when you're tired plus sleep is needed to keep your body healthy.
As I've mentioned before, I use MyFitnessPal as my "hub". It's not the only show in town, but it works well for my purposes. The key thing is you'll need something to track your macros as accurately as possible. Using an app like MyFitnessPal, LoseIt or any of the other popular apps and services on the market means that you can leverage their extensive databases of food. You'll probably find that none of them are 100% accurate and that sometimes you'll need to choose a "generic" option, but as long as you track your intake fairly closely you should be fine.
A lot of my friends who have lost weight recommend taking a few photos of yourself at various stages of your diet, so that you can have a visual record of your progress. Not essential obviously, but it can help motivate you. You won't need anything more complicated than your mobile phone for that one. I've taken a couple of shots of myself and I plan to take a photo about once every week or two as I go along. It'll be interesting to see whether the changes are noticeable or not.
But what about actual equipment?
You'll need a weighing scales. Personally I like the Withings, as it's able to automatically record my weight and a few other metrics directly to MyFitnessPal. If you don't feel like forking out for a wireless weighing scales you don't have to. Just make sure you've got an accurate scales with reasonable graduations so you can easily see your progress and keep track of it. Personally I like digital scales as there's zero ambiguity about what they've captured.
Tip: make sure that the scales is on an even surface or you can easily end up with inaccurate readings.
If you're serious about going on a diet you'll need to stop eating processed foods and start cooking. You don't need to be a Jamie Oliver in the kitchen to cook for yourself. A lot of cooking comes from the quality of the ingredients you use and you'll also find that cooking and preparing your own food works out a lot cheaper than eating out or buying prepared foods. How far you want to take it will depend on your confidence in the kitchen and how much time you want to spend on it. Personally I find cooking to be quite calming 🙂
However, no matter how good or bad a cook you are you will need one key piece of equipment – a kitchen scales. I'd recommend a digital one, but any scales that can clearly show you grams and goes up as far a kg or two should be fine. I'm currently using a Salter electronic scales that I picked up for about €10. It works fine and doesn't take up much space when it's not in use (though that's rare!)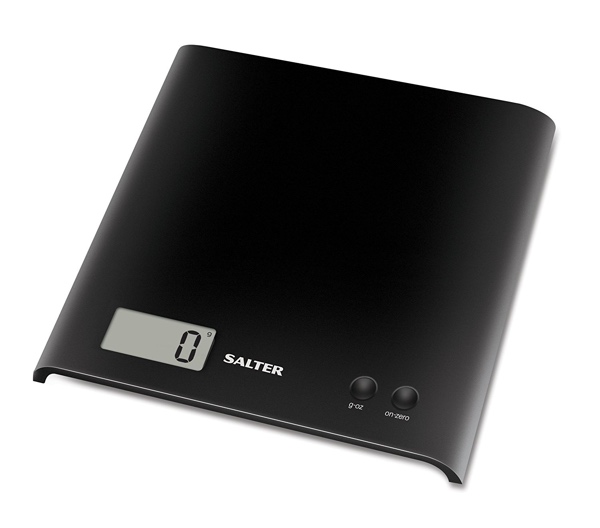 As for the rest of your kitchen equipment – that'll be up to you and how much you want to spend on it and what kind of food you like cooking. You will need things like a decent measuring jug and to preserve your sanity measuring spoons and cups. A lot of recipes, particularly American ones, refer to "cups" or "1/2 cups" of various ingredients and unless you want to spend your life calculating what those measurements mean in grams etc., the measuring spoons and cups will save you a lot of time and frustration.
A few items I find that make things easier or better:
a food processor – very handy for making quick work of pancake batter or making sauces and many other things.
nutribullet – if you want to make smoothies the nutribullet is king
Apart from the above the most important things you'll need are patience and a strong will.